!- Theme Setting fonts ->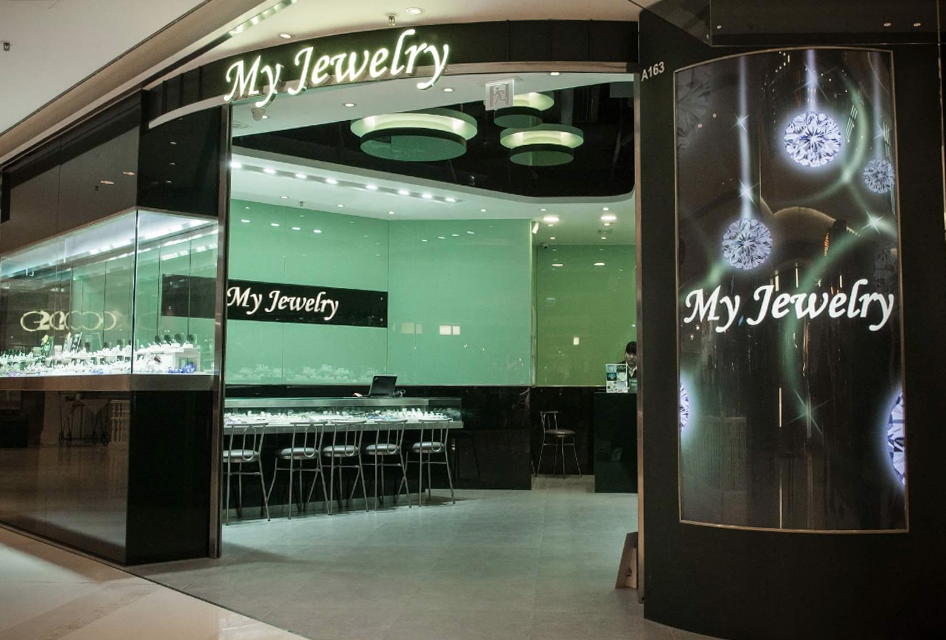 My Jewelry was founded in 1994, we provide good quality services to our customers with outlets allocated over Hong Kong Island, Kowloon Peninsula, and New Territories. My Jewelry has expanded its business all over Hong Kong. The aims of My Jewelry is to provide better services to customers. My Jewelry's rapid development, now, we have more than one hundred thousand VIP members.

The sophistication of 18K750 / 14K585 / 10K416 / 8K333 white gold jewellery. The dazzling beauty and quality assurance of diamonds. The exquisite allure of a unique work of craftsmanship and design. These are the qualities that come to mind when our customers think of My Jewelry collections. My Jewelry provides GIA, IGI, and

SIGMA

certification not only for diamonds of carat size, it also those less than 0.08 carat, are certified by an internationally recognized trader.

Our focus and dedication to our customers and our craft has become widely recognized and My Jewelry has been rewarded with a number of awards. These include the Annual Quality Service Award from MTR Property Management, the prestigious DIA qualification from the Diamond Association, and QTS certification from the Hong Kong Tourism Board.

My Jewelry also recognizes that we are members of a larger Hong Kong community, which is why we have worked together with a range of charities – like Pok Oi Hospital, United Hearts Youth Foundation Ltd, Oxfam, Lok Sin Tong, the Scout Association of Hong Kong, the Community Chest of Hong Kong since 2000 – to help bring more attention to social issues which concern us all. In 2008, My Jewelry Held a "Ten million Donation Charity Activity" to raise donation for more than ten of charities in Hong Kong. In 2010, My Jewelry co-operated with Lok Sin Tong to held a " Heart to Heart Charity program" to raise donation for Lok Sin Tong. And this is just the beginning. My Jewelry is constantly looking for collaborative and growth opportunities. We look forward to working with individuals and organizations who share our vision, our dedication to excellence and our belief in delighting our customers with ever

better products.
My Jewelry Retail Ltd is a member of the Diamond Federation of Hong Kong and
Hong Kong Tourist Association